12mar7:00 pm- 10:00 pmEdge of Reason 12 Car ScatterResults available to download7:00 pm - 10:00 pm The Garway Moon Inn, Garway HR2 8RQEvent Type:Navex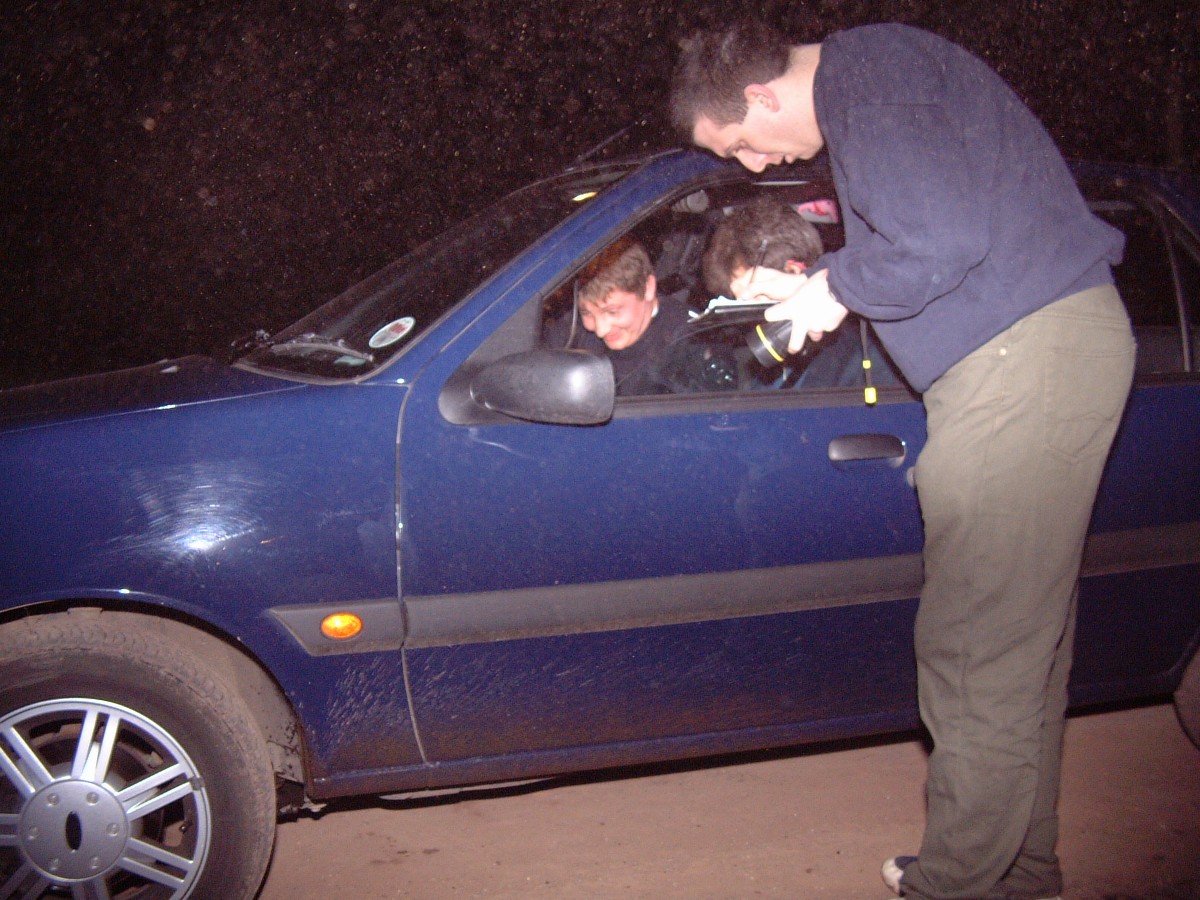 Event Details
 The navigational scatter provides an alternate event to the usual 12-Car Rallies and is very beginner friendly. That said, we hope it will also provide a good evening's entertainment for regular competitors. Virtually any standard car is suitable.
Find out more about Navex exs and Navex's Here
I hope you enjoyed you all enjoyed your run around West Herefordshire last night. All the scores have been double checked, and a couple of minor amendments made that didn't affect the result (although I might have called the positions of the Rogers the wrong way around last night).
We had only one crew that made it around 15 points, that being runners-up Alan and Matt who unfortunately cocked up clue 4 by not reading the question correctly. Bad luck guys – you were so close to winning and denying Richard and Simon their hat-trick – yes that's three years in a row that they've taken the victory – well done both (but someone please beat them next year J).
Rich and Will also came close, and I think probably were at all 14 locations that they visited, dropping one by not answering the question, and the other by recording everything in the vicinity except the kite mark number. Next time maybe.
Well done also to first novices Adam and Ollie, taking 4th place from the Freemans on the plot-time tie-break (and just missing third place on the same tie-break!)
Our introduction of classes for the first time didn't change the result, but I think put a bit more pressure on the front runners and made the final scores closer. Feedback welcome!
For those interested in post event analysis, you'll also see the shortest route that we found at the bottom, with a couple of slightly longer alternatives, around 15 clues. There were of course many other routes that you could (and did) take. No-one fancied clue 16 this year – perhaps the requirement to write an answer in Welsh put you off.
For those who visited clue 10 and were confused to find the yellow stake but with no tape – it looked like the attached on Tuesday night! All visitors to that clue had it marked right, as did those who visited clue 15 and found some recently added screws that made the answer ambiguous – anyone with 3 or 4 screws recorded was given the points for that one.
Once again we hope you had a great time, and we'll see you soon in the lanes!
Rich and Eddie.
Time
(Thursday) 7:00 pm - 10:00 pm
Location
The Garway Moon Inn
Garway HR2 8RQ
Organizer
Ross & District Motor Sports