19aug9:00 am- 5:00 pmHatsford Targa RallyResults Available to Download9:00 am - 5:00 pm Hatsford, Hatsford, HerefordshireEvent Type:Targa Rally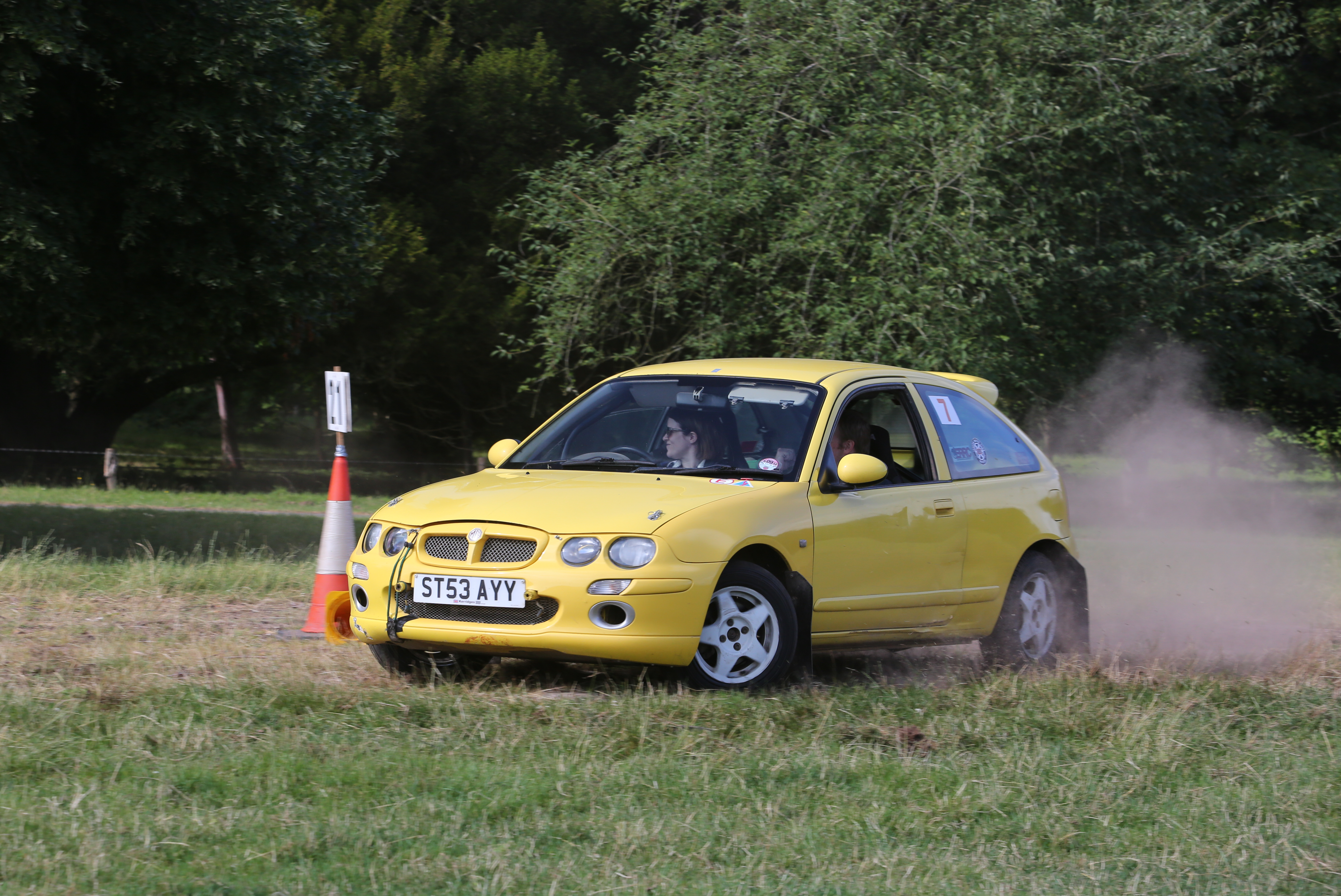 Event Details
Welcome to the first running of the Hatsford Targa Road Rally, and to what we believe is also the first grass single venue Targa Road Rally to be held anywhere.
The event has been born out of a number of Autotests that have taken place at this venue, and the landowner (the Clerk of the Course) decided that, with a little work, he could join all the fields up and make it into one huge test for a Targa Road Rally.
Thus, in six tests, you will be able to sample over 22 miles of competitive driving (and navigating) in total. This is definitely something to get your teeth into. This mileage is almost unheard of for a single venue Targa Rally, and is excellent value for money as the entry fee is only £50! Also, of course, there is no additional rally insurance for the public road.
To save further cost, and to encourage newcomers into the sport, the event is only open to members of the organising Club. Thus, no competition licence is required. If you are not already a member of Ross and District Motor Sports, then half year membership from 1st August to 31st December costs just £10 per person.
The surface for the tests (and paddock) is virtually all grass. The venue is long established pastureland which should prove fairly durable and not cut up too much. However, to try and protect it as much as possible, we are restricting the tyres that can be used. There have been no puncture problems on Autotests at the venue in the past, so we don't envisage any issues on that score. Also, only two wheel drive cars will be allowed. Although the surface is reasonably smooth and will be non-damaging at reasonable pace, we would recommend the fitting of underbody protection for the more enthusiastic competitors.
As this is a Road Rally, cars must comply with normal Road Rally regulations. This is all itemised in the regulations.
To those of you who have competed on events that the Ross Club have organised in the past, you will know that we hit the ground running, and usually get most of it 'right' first time. The organising team have considerable experience at both competing on, and organising, special tests and rallies.
We know what competitors want and we aim to deliver.
We look forward to receiving your on-line entries for this cracking day of Motor Sport.
James and Simon
Time
(Sunday) 9:00 am - 5:00 pm
Location
Hatsford
Hatsford, Herefordshire
Organizer
Ross & District Motor Sports